YOUR WELFARE IS OUR
PHILOSOPHY
A NEW WAY TO BUILD YOUR BUSINESS ONLINE
OUR SERVICES
Which Helps You Grow Your Business

GIS Services
We provide Geographic Information System tools and applications under IGISmap. We also provide custom GIS based web and mobile application as per your needs.

Web Development
We develop and maintains web apps, We work on latest technologies and provide solutions with best possible technology stack.

Application Development
We develop applications for android and ios platforms. As mobile users are increasing day by day it is important to reach maximum people on their preffered devices.
ABOUT US
Which Helps You Grow Your Business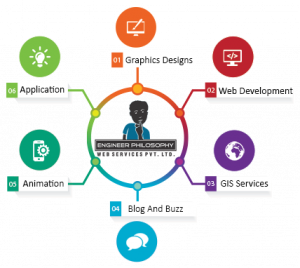 Our Company Engineer Philosophy Web Services Pvt. Ltd. focus on implementation of your dreams and requirement in the field of technology. We Believe in providing best customized services for production and development of software's, web applications, mobile development…Read More
GALLERY
Which Helps You Grow Your Business
TEAM AND CAREERS
Live Your Dream Career Journey With Us.
At EP We hire people through deep specialization and innovation. We hire people whoshare our values , bring ideas to the table. We're always eager to meet fresh talent.
CONTACT
Any Question or Remarks? Just Write Us a Message
We serve you the 3D's service that is from Design to Development with Digital Agency too. We work for you with a highly professional team.
Write to us:
We'll write rarely, but only the best content.

205, Atulya IT Park, Khandwa Road, Indore, (M.P.)
452010 Madhya Pradesh

+91 9131589465

hr@engineerphilosophy.com